Priest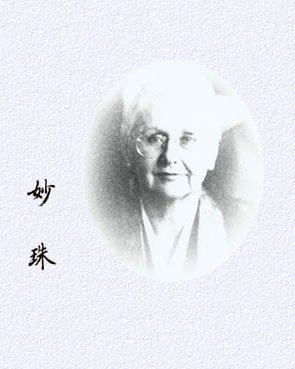 Rev Myoshu A. Jedrzejewska M.D.,Ph.D. was born on December 26th, 1942, in Poland. She graduated as a physician from the Warsaw Medical University. In the course of her postgraduate studies she had earned two doctor's degrees: 1) a Doctor of Medical Sciences; 2) a Doctor of Philosophy. These were shortly followed by three national medical specialist's diplomas in the following majors: Clinical Neurology; Neuropathology and Pathomorphology. She'd worked as a professor and the Head of the Electron Microscopy Neuroscience Research Laboratory of Institute of Psychiatry and Neurology in Warsaw (owned by the Polish Ministry of Health) till the moment she had moved to Japan.
Her medical career allowed her to work for various countries, including the former Soviet Union and The United States of America. Since 1985, she's been the "representative" of the Jodo Shinshu of Poland. She received kikyoshiki from Zenmon -Sama in Berlin in 1988. In 1989 she married the Korinji jushoku in Yokohama.
While in Japan, Myoshu sensei had started her systematic studies and preparations for her priest-ordination (tokudoshiki) in Honshuji Temple of Okazaki city. Her tutor was Reverend Shoshin Toro - a descendant of Shinran Shonin. Mrs. Toro decided to go through an entire Myoshu's training together and to participate in the same retreat and exams-session required for tokudo ordination.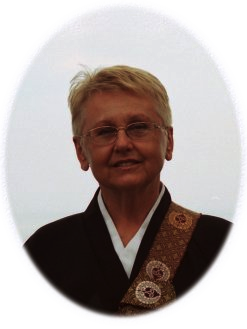 Mrs. Toro's decision was a real gift of Kindness to the first ever foreign person being just about to go through a fully Japanese very traditional priest ordination. They both were ordained at Mother-Temple of Jodo Shinshu (Honzan) in Kyoto by the Head of the denomination - Go Monshu on June 15th, 1992.
After her ordination, Myoshu sensei has started her work as a shutto (curate) for Korinji Temple of Yokohama. Next, after obtaining the license and ordination for temple management (bomorishiki 1996), she has expanded her duties for the temple for the job of the bomori, too.
Both Reverend Toros have organized many "renken" (several days long retreats with teaching) in various places of Japan and invited sensei Myoshu to share her understanding of Dharma with many, many Japanese priests and lay people. Reverend Hatsuko Toro has become a very dedicated translator of Myoshu, next to Rev. Muraishi. That way, she contributed greatly to the first edition of Myoshu's Japanese book: "Liberated by Nem-butsu".
While working in Yokohama, Myoshu sensei continued her studies of Buddhist doctrine and history. Thanks to the greatest kindness of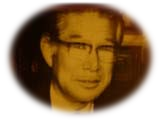 Reverend Takamaro Shigaraki sensei - a long years dean of the Ryukoku University of Kyoto (the oldest university of Japan), she had been following her individual program of monthly seminars in Kyoto. Such hard and long-term studies of the core-understanding of Jodo Shinshu doctrine and history were possible not only due to the very unusual teacher - Shigaraki sensei - but also due to kindness and dedication of Reverend Tomomasa Teramoto of Gokurakuji Temple of Osaka and his special German wife - Mrs. Bettina Langner.
Buddhist activities of Myoshu sensei cover not only her service for the Korinji temple as the shutto and the bomori, but she regards her main duty to be the priest-service for the Polish people. The Jodo Shinshu Sangha of Poland actively studies and lives in Nembutsu. The Polish Sangha has not only grown to be the most numerous in Europe, but also it has also proven to be the most stable one during the last 15 years.
Rev. Myoshu is the author of two books in Japanese and four in Polish, as well as of many Buddhist articles in English, Polish and in Japanese.